How to Customize Your Dashboard
What is Dashboard Customization?
Organize your dashboard and accounts by creating groups, different dashboard views, add a profile picture, and account nicknames.
Expand / Collapse / Hide Your Accounts
You have the ability to expand and collapse your accounts, and hide them if you don't want them visible on your dashboard.
Look for the arrow symbol to collapse your grouped accounts based on shares/loans for example.
Need to expand them so you can visibly see them, just click on the Expand Share Accounts black bar.
This is an example of collapsed accounts so you have less visible accounts on your dashboard.

To hide an account, click on the three dots at the top right corner of the account and select "Hide Account".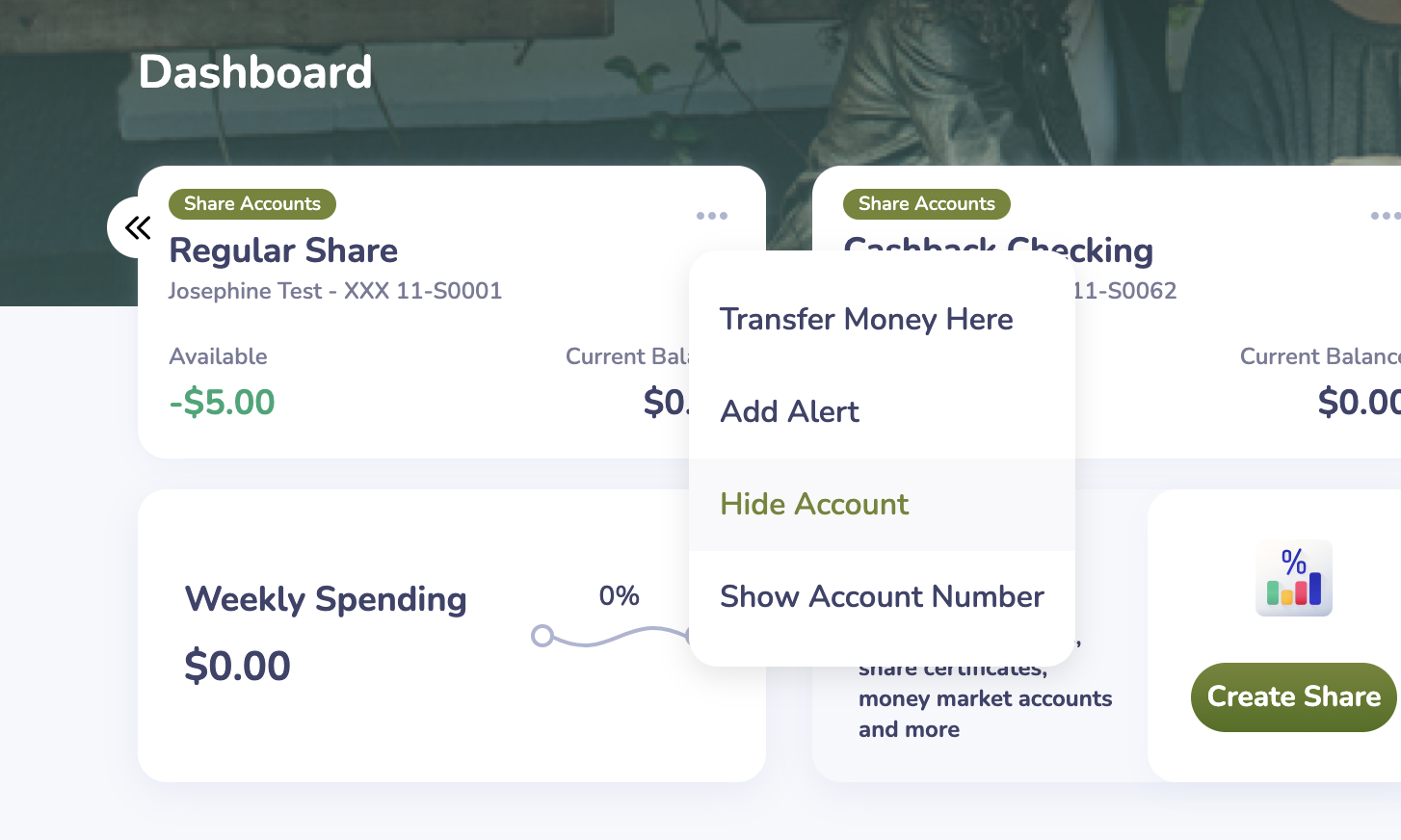 To show an account that you have hidden, click the Gear icon at the top right and then on the account listed, click the Eye icon to make it visible on your dashboard.
Create Groups
You can select the Gear icon (top right - 'Dashboard Customization')

Select "Create a New Group"
Type a Group Name.
Choose a Group Color if you want.
Select accounts you want to add.
Click "Create Group"
Dashboard View: Tile or List
Click on Tile View or List View (top right)
Tile View:
List View: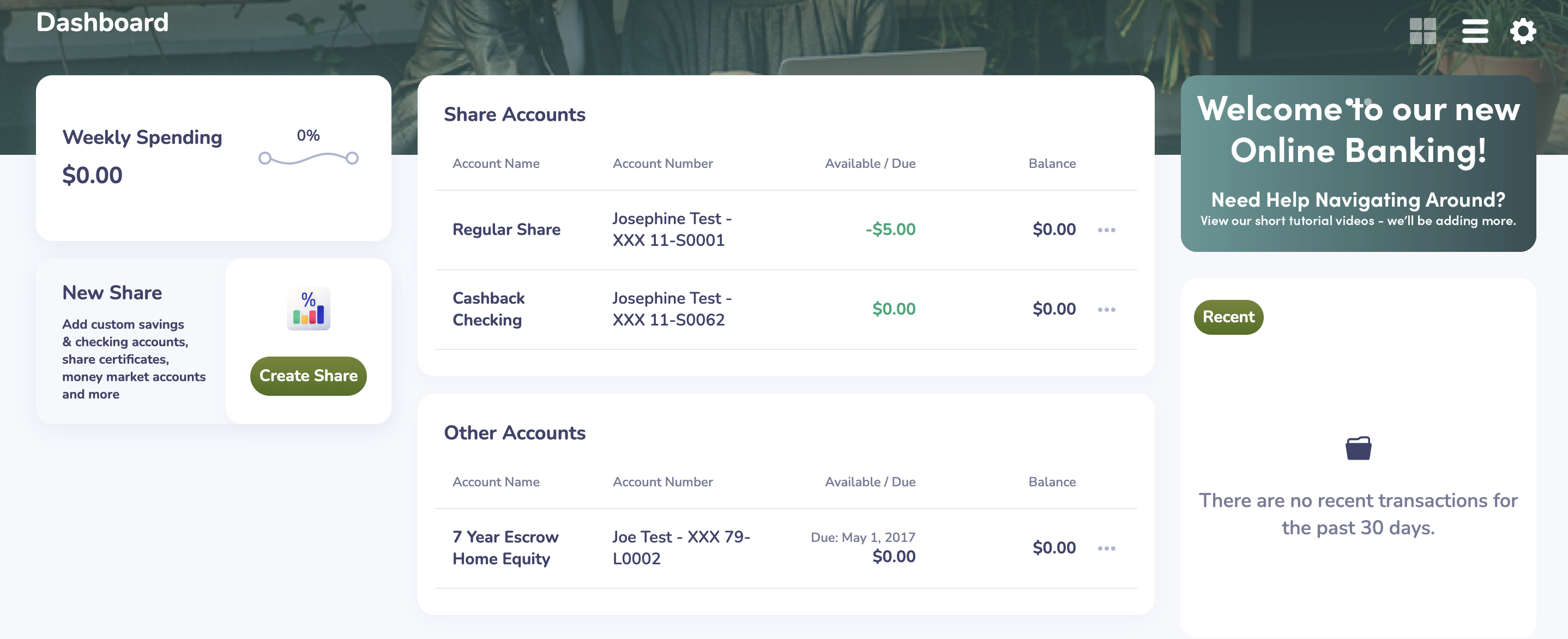 Profile Picture
Click on the circle image (top left)

Under User Settings, click on Camera icon
Select an image from your computer / mobile phone
View our short video on how to update your personal information
Account Nicknames
From your Dashboard, select the account you want to edit
Click on the Pencil icon to edit your Account Nickname, then click "Save"
Digital Banking Frequently Asked Questions
Of course, with change comes uncertainty, and we understand that technology is no exception. That's why we've gathered up the answers to a few questions we think you might have about our new digital enhancements.
Online & Mobile Banking App FAQs