Every Story's Got A Setting
Whether you're buying, building, or refinancing, get settled into yours.
If you're creatively crafting your dream home or looking for a better rate on your current loan, our Seasons Federal Credit Union home loan team can help you nail down the right mortgage loan solution. (Yeah, pun very much intended.)
Some things that make Seasons Federal Credit Union different from other mortgage lenders are that we underwrite all our mortgages here, locally. We are always here to support you and your mortgage. Local makes a difference.
Buying or refinancing a home is a big deal – often the biggest deal in your financial life. We also can assist you with refinancing or securing a home equity loan. Talk with us about our low rates on mortgages, refinances, and home equity loans. Let us help you find the easy way home.
Questions? Call our Mortgage Team today at 860-854-6807!
Here's what you get with a mortgage at Seasons FCU:
Fixed Interest Rates (interest rate and payment remains the same)
Loan terms available in: 7, 10, 11, 15, 20, 25 or 30 years
No pre-payment penalties
Low closing costs 
Upfront Underwriting

Our streamlined mortgage process ensures your experience will be as smooth and stress-free as possible. With upfront underwriting, your application is reviewed by an in-house mortgage underwriter first, giving you a solid pre-approval. Once a property is determined, you can close quickly with only the property related activities to be completed.

Expert Guidance

We'll help you find the right mortgage, and we're also here to answer questions.
The Fine Print
APR = Annual Percentage Yield. Rate and Payment will apply over the term of the loan. The Payment reflects a monthly payment of principal and interest. Real estate taxes, property insurance, flood and mortgage insurance (if applicable) are not included in the monthly payment amount. Your actual payment amount may be higher. The APR you receive may be as low as the rate listed on our Loan Rates page. Your actual rate is based on your credit rating, term requested and loan to value of property. You will be provided with the rate for which you qualify when your loan is approved.
Example Fixed Rate Mortgages Monthly Repayment Terms
| | | | |
| --- | --- | --- | --- |
| Loan Type | Rate (%) | APR (%) | Payment Per $1,000 |
| 15-Yr. Fixed (180 months) | 3.250 | 3.397 | 7.03 |
| 30-Yr. Fixed (360 months) | 4.00 | 4.084 | 4.77 |
Are you a renter and tired of your rent going up?
If you're ready, we're ready. Make your move with a mortgage.
If you've been thinking about buying your first home, now could be a great time to begin the homebuyer journey. With interest rates expected to rise, locking in a rate on your mortgage early can be a cost-saving move. Also, as rent continues to climb, you might be ready to invest that monthly check in something that can appreciate in value.
Home Buying Process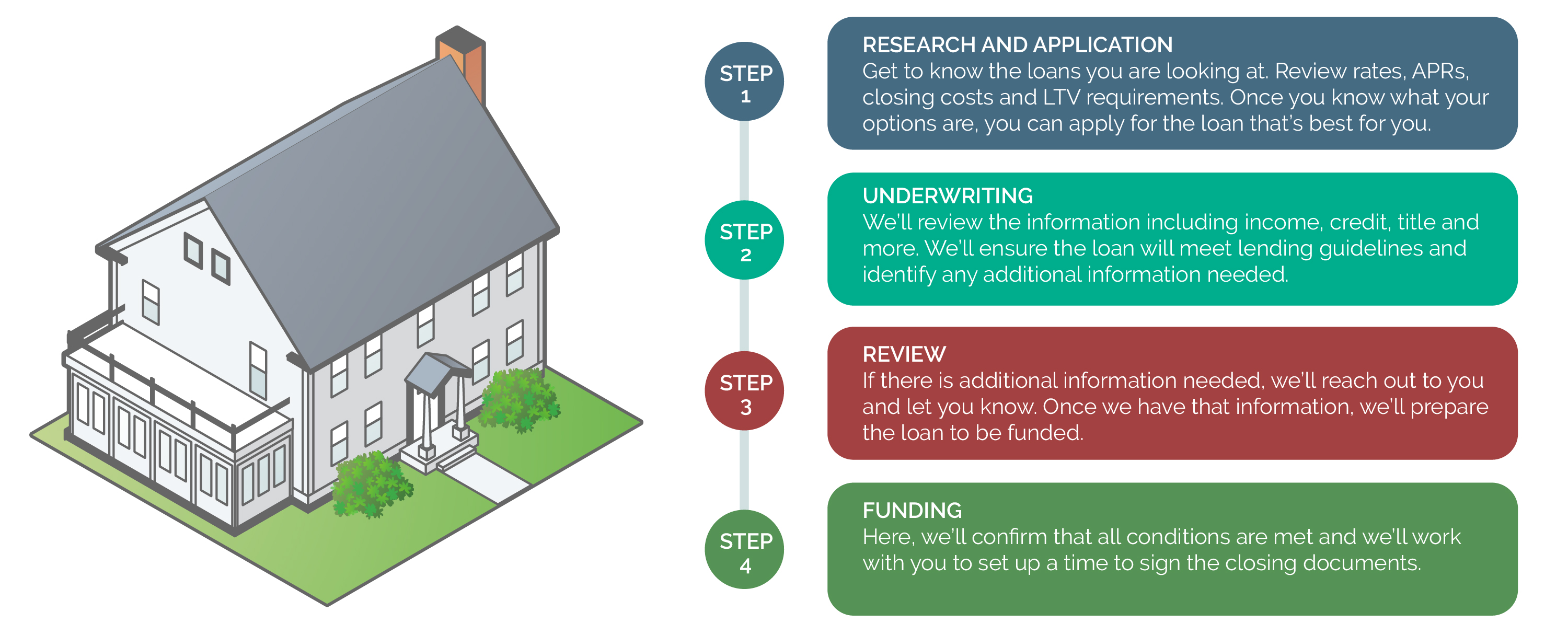 Seasons Federal Credit Union NMLS ID# 441485
Seasons Federal Credit Union Loan Officer's NMLS ID Information (PDF)
Home Insurance
Home is where the heart is. It's also where most people make their biggest investment. Make sure that you and your family is properly protected against fire, theft and other disasters with a homeowner's policy from Solstice Insurance Agency. If you're purchasing a new home or looking to save on your existing policy, just give us a call for a free quote. Consider covering your valuables, too, such as computers and other electronics, jewelry, antiques and artwork. It's surprisingly affordable and will give you extra peace of mind.
Don't delay, get a quote now to find out how we can give you peace of mind and help you save on this valuable investment.
Or give us a call 855-832-6336.
Solstice Insurance Agency is an affiliate of Seasons Federal Credit Union, is not an obligation of the credit union, is not guaranteed by SFCU, and not insured by NCUA.