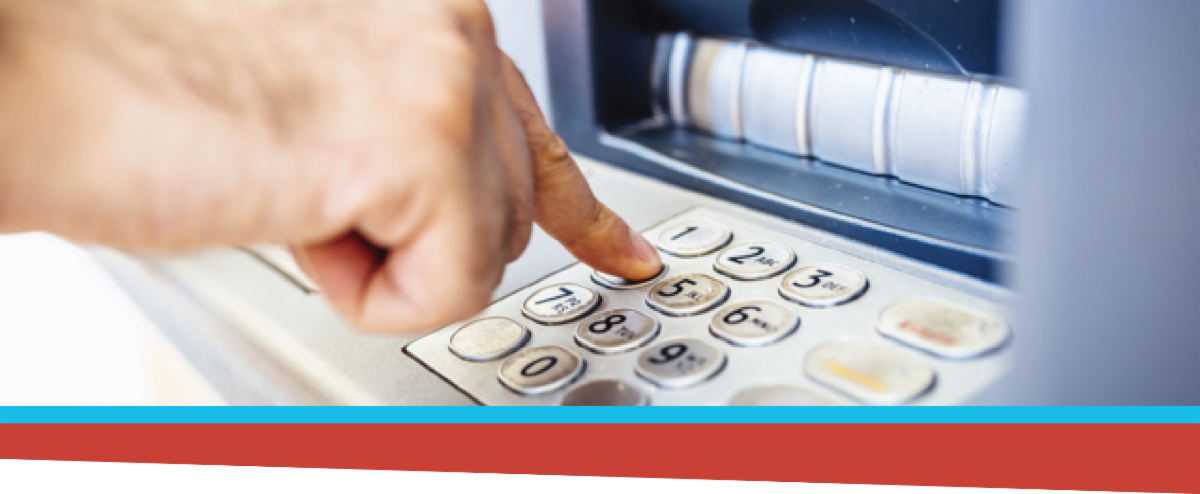 We have made the decision to close Cromwell Branch's ATM, located at 28 Shunpike Road, Cromwell, CT. While we closed the branch in 2016, we kept the drive-up ATM open and accessible to members throughout the remainder of our lease. The lease is ending and at the end of the day on July 26, 2020, we will be permanently closing the ATM.
For ATM access, you can still visit our close-by ATM locations:
Middletown Operations Center ATM:
635D South Main Street, Middletown, CT 06457
Meriden Branch ATM:
1371 East Main Street, Meriden, CT 06450
With a Kasasa checking account, an ATM is on every corner!
On an everyday level, Kasasa is free checking that rewards you each month for doing simple things you might already do. When you qualify each month, you earn cash rewards and refunds on ATM withdrawal fees, nationwide (up to $25 monthly)!
To qualify each month, just do really convenient things that you're probably doing already, like:
Use your debit card
Utilize direct deposit
Log into online banking
Sign up for e-statements
Learn More About Kasasa Accounts
More ways to access your accounts:
Over the years, we have developed some of the best electronic and remote banking services available to members today.
Mobile Check Deposit
You don't need to visit an ATM the next time you want to deposit a check. Thanks to Mobile Check Deposit, putting money in your account is more convenient than ever. Simply use your smartphone and our Mobile Banking app to snap, submit, and deposit your checks electronically. Getting started is easy!
Online Banking
We've got so many ways to get you connected. With online banking you can check balances, print statements, and transfer funds between accounts — but that's just the start. Check out all the innovative features Seasons FCU's Online Banking has to offer.
Access to over 30,000 ATMs nationwide
Seasons FCU belongs to the CO-OP ATM Network, offering you over 30,000 Surcharge-Free ATMs nationwide for cash withdrawals. Visit our web site to find surcharge free ATMs in your local area.
Should you have any questions about the information provided here, please call us at (860) 346-6614. We appreciate your understanding and are grateful for the trust you place in us as your financial partner. We look forward to serving you well into the future.
---
Comments: