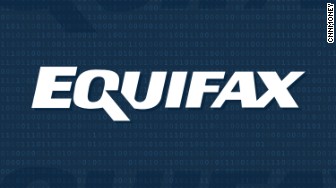 If you're concerned about whether your information has landed in the hands of hackers, here are five things you can do right now:
Check your free credit reports

Under federal law you are allowed to request a free copy of your credit report once a year from each of the three credit reporting agencies: Equifax, Experian, and TransUnion. You can request a copy of your credit report online at www.annualcreditreport.com.

Put a fraud alert on your credit
Keep an eye on bank accounts and credit card statements

Go through all your bank, retirement, and brokerage accounts, as well as your credit card statements to look for any suspicious activity.

Sign up for a credit monitoring or identity theft protection service

Monitoring services usually alert you when a company checks your credit history, a new loan or credit card is opened in your name, a creditor says a payment is late, or if public records show you've filed for bankruptcy, according to the FTC.

If you're really worried, put a freeze on your credit

A freeze blocks anyone from accessing your credit reports without your permission. But it can be an inconvenience for you, too. If you want to take out a loan or open a new credit card, you'll have to contact the reporting agency to temporarily lift the freeze. It's also not free.
Source: CNNMoney (New York), Katie Lobosco
---
Comments: