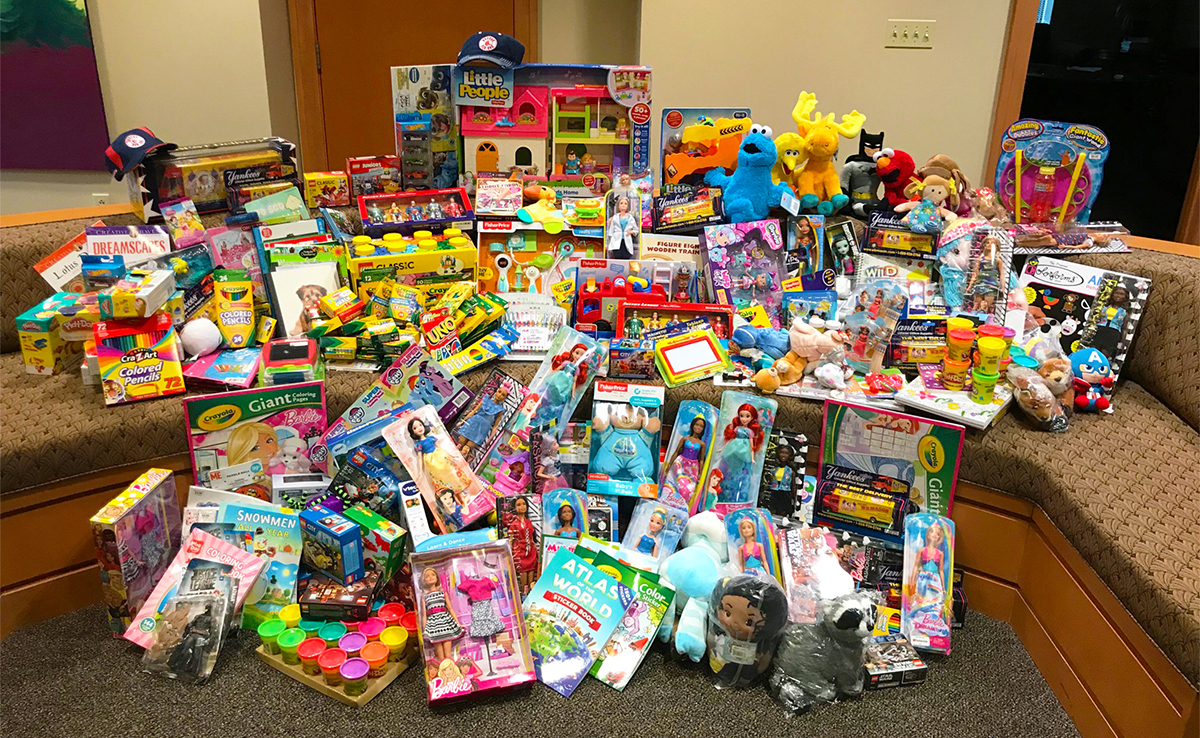 Hundreds of children at Connecticut Children's Medical Center will receive toys through the year. Seasons FCU members and employees donated hundreds of toys after hearing in the news the supply of toys given to patients is running low. During the month of August, Seasons FCU was able to fulfill this need with a successful membership toy drive. Members were invited to drop off new toys and games in the branch.
Donated items will be used throughout the year as gifts to individual patients in various age groups. At the hospital, they give kids new toys to help them with the recovery process after surgery or a medical procedure. The Connecticut Children's Medical Center receives a lot of donations during Christmas time, but typically by the end of summer they run a little low. In addition, donated items may be utilized in playrooms and support groups as in-room activities for patients and in conjunction with therapies.
"We believe in the importance of giving back to the tremendous communities we serve," said Keith Wiemert, President/CEO of Seasons Federal Credit Union. "We are extremely grateful for the generosity, efforts and contributions from both our members and our employees to help patients and their families at Connecticut Children's Medical Center. It's a true demonstration of people working together as a community."
Connecticut Children's Medical Center is the only hospital in Connecticut dedicated exclusively to the care of children. Connecticut Children's is a nationally recognized not-for-profit with a medical staff of more than 1,000 providing comprehensive, world-class health care in more than 30 pediatric specialties and subspecialties. Connecticut Children's Medical Center is the primary pediatric teaching hospital for the UConn School of Medicine, has a teaching partnership with the Frank H. Netter MD School of Medicine at Quinnipiac University and is a research partner of Jackson Laboratory. Connecticut Children's Office for Community Child Health is a national leader in community-based prevention and wellness programs. For more information on the hospital, please visit www.connecticutchildrens.org.
About Seasons Federal Credit Union: Seasons Federal Credit Union has been providing a financial alternative to Middlesex County for 85 years. Any individual who lives in, works, worships, attends school or volunteers in the following towns: Meriden, Wallingford, Cheshire, North Haven, East Haven, Branford, North Branford, Guilford, Madison, and all of Middlesex County is eligible to join Seasons Federal Credit Union. The credit union is a full service financial facility with offices located in Middletown and Meriden. The National Credit Union Administration federally insures all deposits up to $250,000. Visit us online at www.seasonsfcu.org.
---
Comments: