E-Statements: The Secure Way to Control Your Finances

Have you signed up for E-Statements yet?
Signing up for E-Statements is easy— you can go to your Online Banking, stop in to any branch location, or call us. E-Statements are a safer, faster, and greener alternative to paper statements.
E-Statement Benefits
Once you sign up for E-Statements, make sure you take advantage of these benefits:
Free: Yes, free and secure access to online banking and E-Statements
Fraud deterrence: Remove the paper trail and reduce your chance of mail fraud or identity theft – especially helpful during vacation seasons
Immediate access: View, download and print your statement the day it becomes available
Eco-friendly: E-Statements help reduce Seasons Federal Credit Union's carbon footprint as well as paper and energy usage.
Free access: When you sign up for E-Statements, you get access to Seasons Federal Credit Union's Online Banking system so you can easily manage your money
If you're not sure how to enroll, no worries! We've got you covered.
Log in to Seasons FCU Online Banking
Click on More tab at the top right
Click on Profile
Click on E-STATEMENTS/E-NOTICES PREFERENCES
Agree to the Terms And Conditions and select ENROLL
Enter in your Member Validation Code
And you're all set!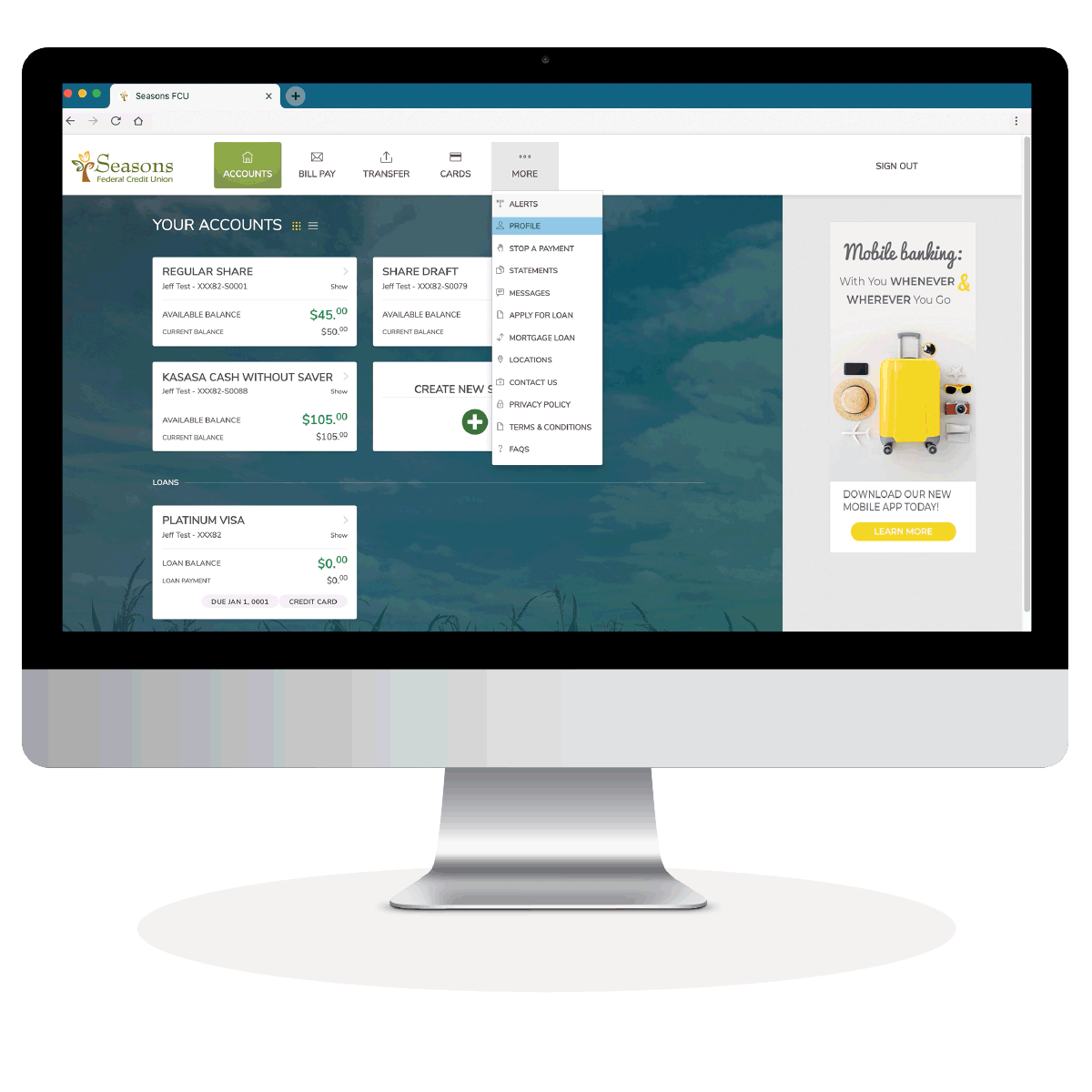 Your statements and E-Statements will have a new, updated look!