ATM Refund Checking Account
It's time to open a checking account that refunds ATM fees. Wave goodbye to ATM withdrawal fees with our ATM Fee Refund Checking Account. Our checking accounts that refund ATM fees are easy to open and require no receipts or forms to get the refund. ATM Fee Refund Checking Accounts refund up to $7.50 per month on ATM withdrawal fees nationwide, which can add up to significant savings over the course of a year. Learn more and become a member today!
ATM Fee Refund Checking Account Features
We know every dollar counts. That's why Seasons Federal Credit Union pays you back for ATM fees charged by other financial institutions. Our ATM refund checking account refunds ATM fees back to your account on the first business day of the following month. No forms to submit, no receipts to keep, it's that easy. Here are the best features of our checking account that refunds ATM fees:
Earn ATM fee refunds.
Nationwide ATM fee refunds up to $7.50 per month1
No monthly service fees.2
No monthly service charges and no minimum balance requirement
Free debit card rewards.
Take advantage of our FREE debit card rewards program!
Access 30,000+ ATMs.
Access surcharge-free ATMs nationwide through the CO-OP ATM Network.
Anywhere banking tools.
Manage your money with our Online Banking, Bill Pay, Mobile Banking App, Mobile Deposit and eStatements.
You're always in control.
Can't find your Seasons FCU debit card? No worries. You can instantly disable your debit card within the Seasons FCU online or mobile app. There's no need to call. And if you find your card – it's just as easy to enable transactions again.
Digital Wallets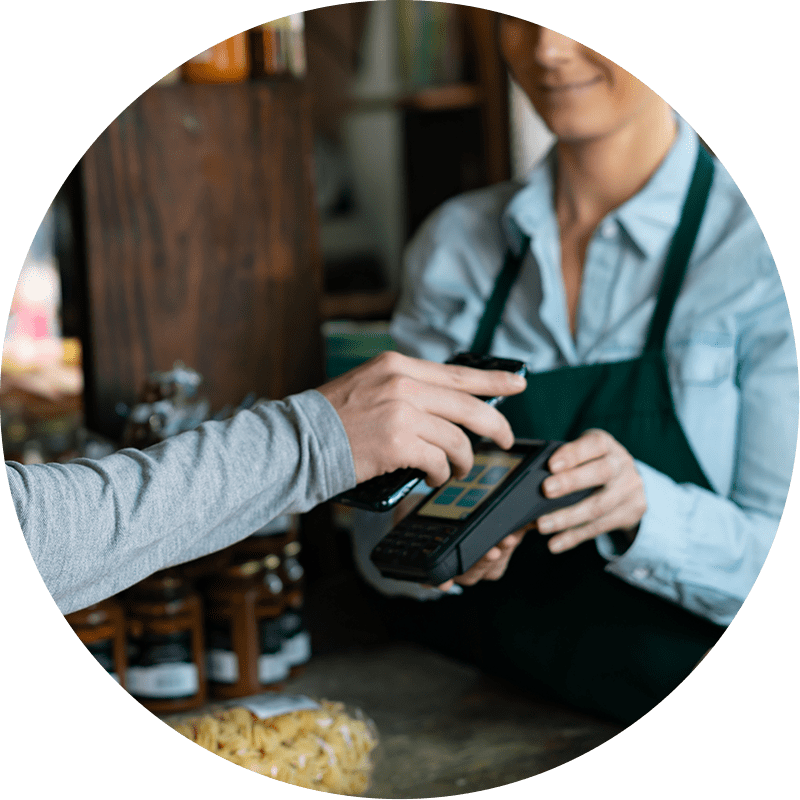 Seasons FCU offers a variety of mobile payment options to help add security and simplicity to your life—and we are constantly adding even more options. For instance, your debit card lets you make payments from your checking account via:
Apple Pay
Google Pay
Samsung Pay
Learn more about Digital Wallets

Discounts and special offers where you are, when you want them.
CU Offers, the exclusive new app for credit union members, delivers valuable discounts and special offers from popular local businesses and restaurants, right to your phone. With the app's geo-targeting capabilities, you can always find a great deal, wherever you are!
Discounts are available on:
Travel
Local dining
Technology
Prescriptions
Theme parks
Entertainment and more!
What are you waiting for?
Sign up at CUOffers.com
Click "Register" to create your account and enter "Seasons Federal Credit Union". Download the free CU Offers app to start saving!
Keep your account protected - Opt In for overdraft privileges on your Debit Card
Seasons Federal Credit Union's overdraft protection program is designed with your protection and convenience in mind. The vast majority of our members do not overdraw their accounts and never incur fees, however life doesn't always go according to plan, and overdrafts do occur. We offer many ways to protect your transactions. Without extending overdraft protection to your debit card, your ATM and everyday debit card transactions may be declined if you attempt to make a transaction without sufficient funds.
DISCLOSURES
1ATM Fee Refund Checking automatically refunds up to $7.50 in domestic ATM surcharges imposed by other institutions per statement cycle while account is open. Foreign currency ATM surcharges are not included in the refunded ATM fees. Seasons Federal Credit Union savings account required to establish membership. Limit of one ATM Fee Refund Checking account per member/social security number.
2Fees associated with inactive debit cards, inactive online banking, overdraft, Courtesy Pay or insufficient funds remain. Please consult the Fee Schedule for current fees.