Credit Union Auto Loans in CT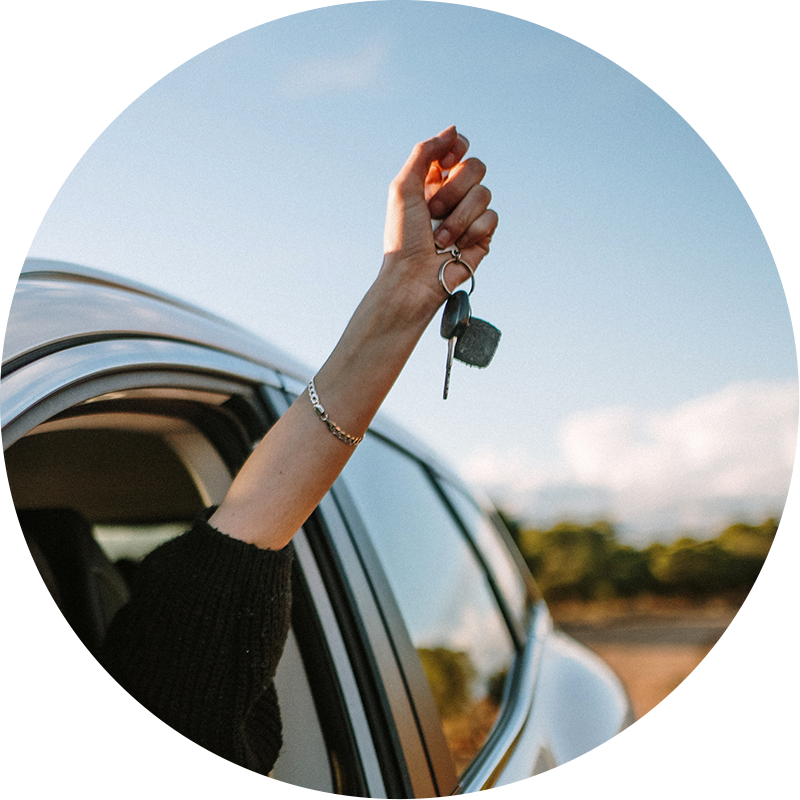 With great rates and quick approvals Seasons is a clear choice for credit union car loans. We remove roadblocks so you can zip through the car loan process and drive away in the ride you've been wanting. Apply for an auto loan easily with our online application. Or, if you prefer to take care of financing when you're ready to buy, just visit a participating dealer and ask to finance through Seasons FCU.
Auto Loan
rates as low as
2.99% APR*

up to 60 months. Plus, no payments for 60 days.
*APR = Annual Percentage Rate. Loan rates and terms are accurate as of 7/01/2022 and is subject to credit approval. A fixed rate loan for $20,000 based on a 2.99% APR paid over 60 months would have 60 monthly payments of $359.28. Rates can vary based on creditworthiness, age of vehicle, and terms of the loan. Rates & terms subject to change based on market conditions and borrower eligibility. 60-day payment deferral is available to qualified borrowers for auto loans approved through standard lending guidelines. Regular finance charges continue to accrue during the deferred payment period. Additional criteria may apply. View more rate information.
Credit Union Car Loan Benefits:
Excellent rates that beat industry averages
Refinance your higher rate auto loans and save
Flexible terms for payments you can afford
Make your car loan payments through Online Banking
GAP Insurance—Protect yourself in the event your vehicle is stolen or totaled, substantially less than what the dealer charges.
Mechanical Breakdown Coverage available for peace of mind
Refinancing Auto Loans
Have you ever wondered if you could get a better interest rate, lower a car payment, or reduce the term of your loan? Chances are, you can. If you currently have a car loan somewhere other than Seasons FCU, you may be able to lower your payment by refinancing your loan. We make it easy to refinance your vehicle with a loan that better fits your financial needs.
Lower your interest rate

Reduce your monthly payments

Choice of terms and payment options

Easy application process
Credit Union Auto Loan Pre-Approval
Before you head to the dealership, there are some things that you can do beforehand, like determining your price range, getting pre-approved, and reading lots and lots of reviews. Buying new can seem appealing, as you will be the car's first owner and also be covered by a warranty. Buying used is also a good choice, and will typically mean a lower price. A third option is to lease, which is similar to renting a vehicle that you may not otherwise be able to afford.
Watch this video to learn the pros and cons of each option when looking for a car.
Make an appointment with our team in the branches!
Do you have questions about your account? Do you need to apply for a loan or a credit card?
If you schedule an appointment online, you can choose the time and date that works best for your schedule to come into a branch. You can avoid waiting in the lobby when you need financial help.
Looking for help paying your loan?
Auto Insurance
Wherever the road takes you, it's important to get the right coverage to protect
yourself, your family and your vehicle. Solstice Insurance Agency offers comprehensive coverage on cars, trucks and motorcycles, as well as recreational vehicles and boats.
Adding a new driver to your policy? Purchasing a new vehicle? Looking for a better price on your existing policy? Give us a call or go to our Insurance Agency for a free quote. Additional discounts may be available based on driving history and/or number of vehicles insured.
Visit our Solstice Insurance Agency where we can walk you through these steps and get you on the road to saving money now.
Or give us a call at 855-832-6336
Solstice Insurance Agency is an affiliate of Seasons Federal Credit Union, is not an obligation of the credit union, is not guaranteed by SFCU, and not insured by NCUA.
New Auto Loan Rates (2023 & 2022)
Term
Rate*
Payment Amount Per $1,000.00 Borrowed
Assumptions
Up to 60 months
as low as 2.99% APR
$17.96
Platinum credit and loan amount of $15,000
61 to 72 months
as low as 3.24% APR
$15.30
73 to 84 months
(Min $25k loan amount)
as low as 3.99% APR
$13.66
Term
Rate*
Payment Amount Per $1,000.00 Borrowed
Assumptions
Up to 60 months
as low as 3.24% APR
$18.08
Platinum credit and loan amount of $15,000
61 to 72 months
as low as 3.74% APR
$15.53
73 to 84 months
(Min $25k loan amount)
as low as 4.24% APR
$13.78
*Your rate will be determined by your credit report & age of vehicle.
Rates effective July 1, 2022