The Best Home Improvement Loans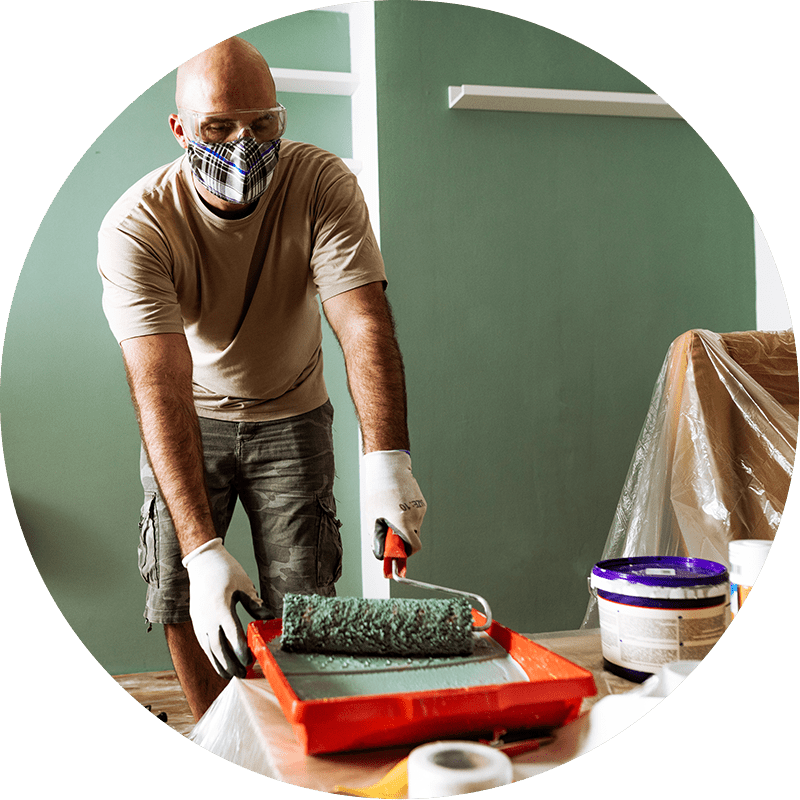 A Seasons Federal Credit Union Home Improvement Loan can help you spruce up your home — whether you need a new hot water heater, new roof, central air conditioner or an upgrade to your kitchen. It's a smart and cost-efficient way to borrow money for a gorgeous home -- and there's no equity required. Your home is your largest investment and to keep it in tip-top shape you need to make home improvements. Borrow exactly what you need when it's needed, with the terms that fit your budget and your timeframe. The amount borrowed can be used for any home improvement.
Home Improvement Loan
rates as low as
8.99% APR1

up to 60 months and borrow up to $25,000.
Plus, apply by 5/31 and we'll give you a $25 home improvement gift card!2
1Annual Percentage Rate (APR) is effective as of 4/01/2022, is based on creditworthiness and underwriting factors, and is our best rate. Minimum borrowed amount $5,000 & maximum $25,000. Proof of income is required at the time of loan funding. All loans, terms and conditions are subject to credit union qualifications and approval. Rates are subject to change without notice. APRs are based on term with a monthly payment per $1,000 financed (8.99% APR/60 mo., $20.75). Some restrictions may apply. Does not apply to loans currently financed through Seasons FCU. View full rate information and qualifiers.
2Valid for new home improvement loans funded between 4/1/22–5/31/22. The $25 gift card will be sent to you no more than 10 business days after the loan has funded.
Our Home Improvement Loan is a quick and easy way to get the financing you need – especially if you haven't built up much equity yet. This affordable, unsecured loan features a streamlined application process to get your home projects off the ground faster.
Affordable Fixed Rate - Home improvement loans offer a fixed rate, meaning your monthly payment won't change during the life of your loan.
Lump-Sum Payment - Funds from a home improvement loan are distributed in a single, lump-sum payment, which is convenient when you have a specific project or need.
Simple Application - Unlike a home equity line of credit, a home improvement loan is an unsecured loan, with no equity or loan-to-value limitations, as well as no appraisal or lien requirements.
Home Improvement Loan
KEY BENEFITS
Available as an unsecured loan to fit your needs
You can update your home now and pay for the improvement on your own time
HOME IMPROVEMENT LOAN DETAILS
Great low rates
Up to a 10-year term
Fixed Monthly Payments
Not tied to collateral
Looking for help paying your loan?
Make an appointment with our team in the branches!
Do you have questions about your account? Do you need to apply for a loan or a credit card?
If you schedule an appointment online, you can choose the time and date that works best for your schedule to come into a branch. You can avoid waiting in the lobby when you need financial help.