Live Chat Questions
Seasons FCU offers Live Chat support for members to use during open business days. Live Chat connects you with the same representatives as you would find if calling into our Call Center.

We ask that you please be patient with us as you are waiting for a response.
What is Live Chat?
Live Chat is a service where you can chat online with one of our Seasons FCU Representatives through instant message. Live Chat is only accessible when a Chat Representative is available.
How do I use Live Chat?
It's easy! All you need is a smartphone, tablet, or computer with an Internet connection.
In the chat window start by entering your name, if it is not already filled in for you.
Click Start the chat
You will now see where you are in the queue
After a Seasons FCU representative greets you, type your question or request into the Write a message… box and click the arrow to send it.
Continue your chat until you get the information or assistance you need
When your chat session is complete, you will be asked to tell us about your chat experience. Choose your rating and click Submit.
How secure is Live Chat?
Live Chat is as safe as using standard email to communicate with a Seasons FCU representative; however, please refrain from sending account numbers/social security numbers or requesting changes to your account record when corresponding through this service.
To whom am I communicating with through Live Chat?
Seasons FCU representatives in our Branch Locations and Call Center are responsible for communications made through chat. These Representatives have been trained to offer assistance on SFCU products and services in addition to technical issues and concerns.
What type of questions can I ask through Live Chat?
Live Chat is your personal connection to your credit union. Unlike email, which can take hours, even days before receiving an answer to an inquiry, chat allows you to ask questions and receive answers in real time. The following is a sample of questions currently being asked through chat:
What are your current auto rates?
How do I enroll in Direct Deposit?
How does Bill Pay exactly work?
How late is my branch open?
Will you help me log in to Online Banking?
How do I close out of the Live Chat box?
Unfortunately, the Live Chat will stay at the bottom right corner of the screen on every webpage you visit but there are a few things you can do to minimize the chat feature.
You are able to minimize the chat box by clicking the "-" at the top right corner of the chat box: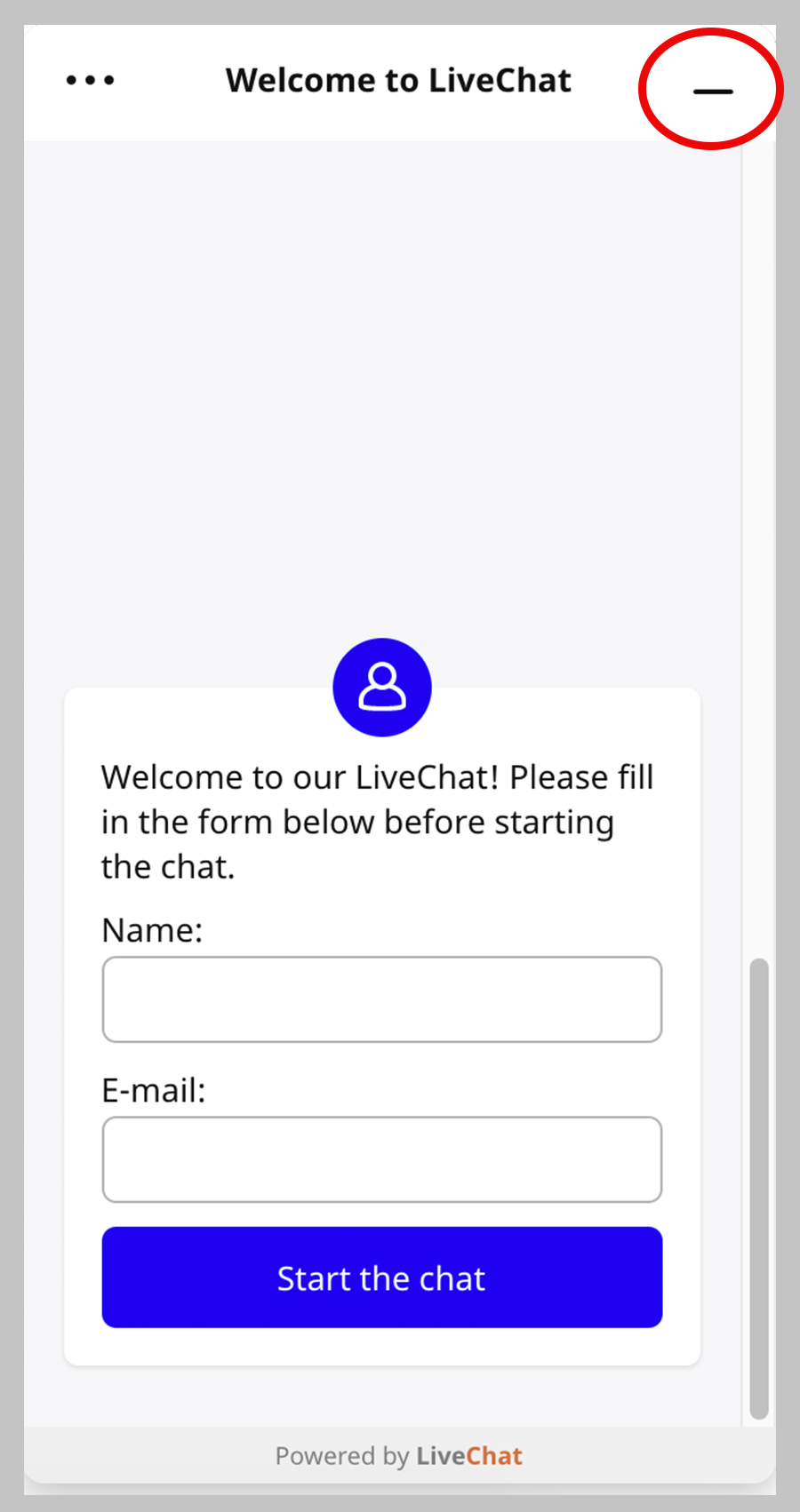 Are you seeing this pop up "Need Help?" message and you want to remove it? Simply click the "X" at the top right corner: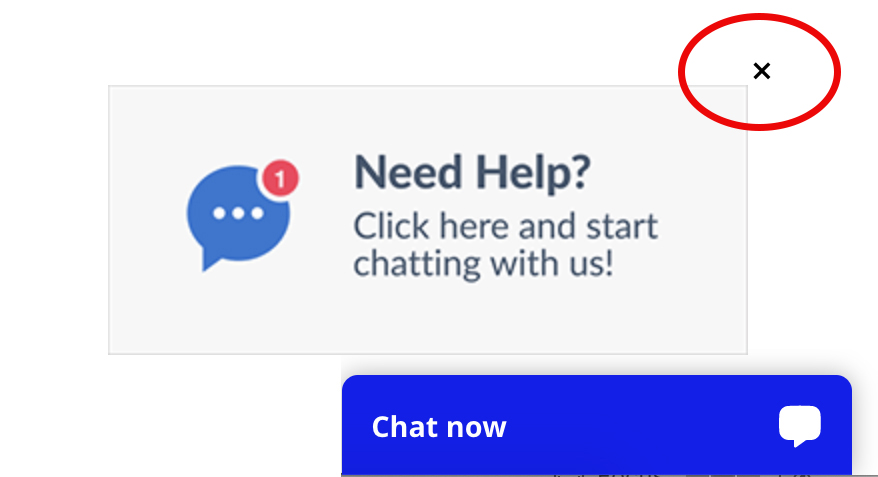 Who can I contact if I am having problems with Live Chat?
If you experience issues with Live Chat, please call our Call Center at (860) 346-6614.